If you're trying to figure out when your team should come back to working in person, you're not alone. Businesses across the globe are trying to figure out the best (and safest) route for returning but the answer isn't universal.
However, many business leaders have found positive results through technology while working from home during this last year. As such, 38% expect to adopt a hybrid business model moving forward.
These stats come from an info brief by IDC analysts about the future of the work place technology. Sponsored by Poly, the brief summarizes multiple studies from the last year which surveyed business and IT leaders in three major world markets. Here's a few highlights we found interesting from the North America section.
📹 85% of the users surveyed stated that they use video conference at least once a day
🏠 86% of companies plan to provide more opportunities to work remotely
🌐 51% of companies are focusing on connecting individuals seamlessly regardless of location, situation, or context.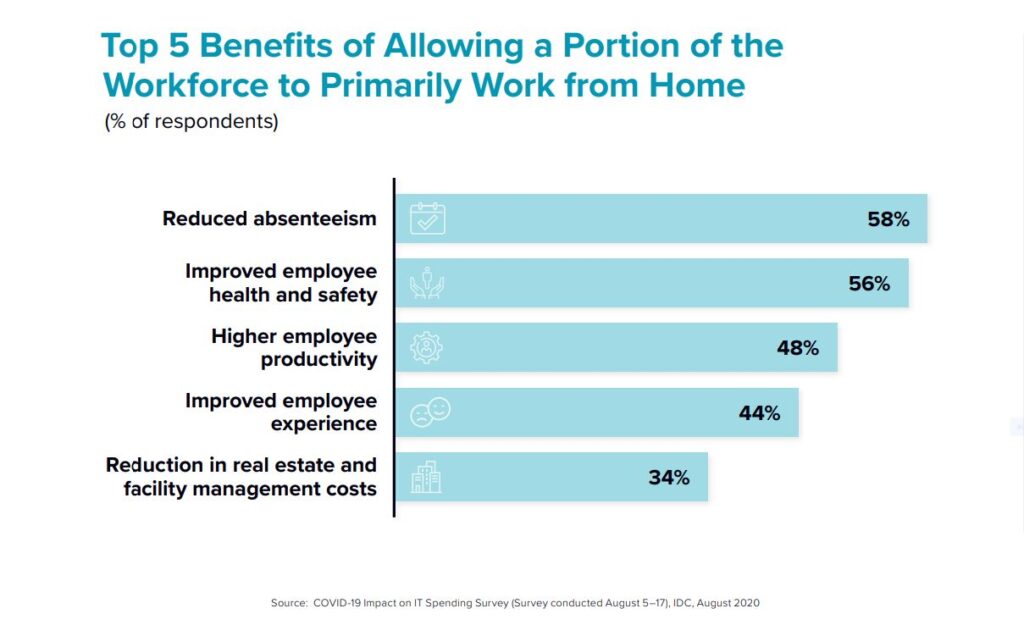 Read the whole info brief about the hybrid work place, here.
Our answer? Simple technology. Whether you're looking to live stream, video conference, remote collaborate, or go touchless back in the office, we can help make it easy. Send us an email to get started.
---