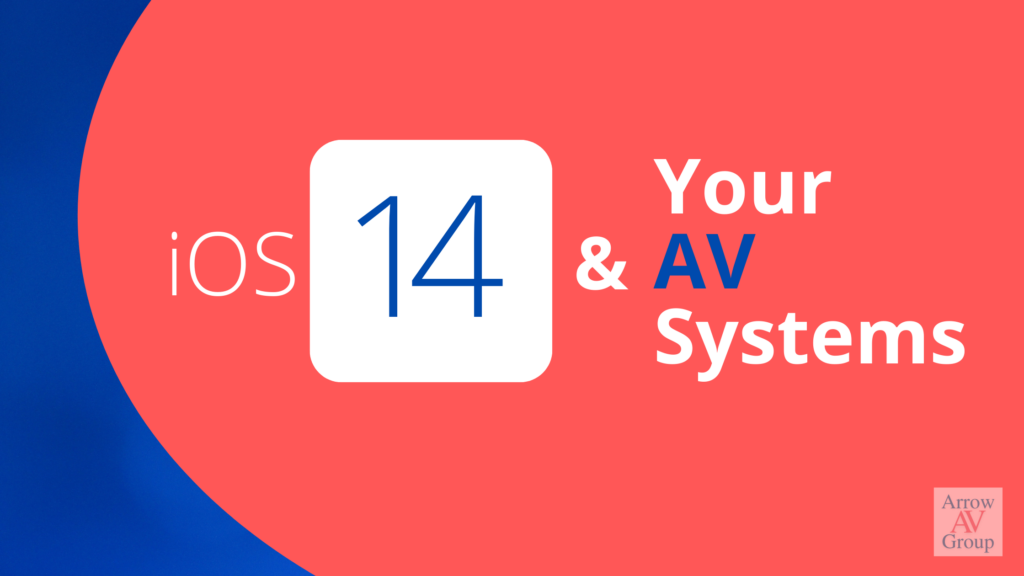 iOS 14 was announced in this past June and brings a major overhaul to the operating system design and functionality. The official release date is scheduled for sometime this fall, potentially even this month. As many AV systems users know, an update on one device usually means a slew of firmware updates on every other device in your system. Even more so with an update to the base operation system of devices used for control operation.
The New "Private WiFi Address" Feature
One thing we wanted to make AV systems user aware of is the new WiFi security feature. Once upgraded to iOS 14, Apple devices will have "private WiFi address" turned on by default. This security feature assigns random MAC addresses for each WiFi network used by the device. This setting may cause interruptions in operation in certain situations.
"What AV systems does it effect?"
The random MAC address may cause incompatibilities within certain systems and prevent controls from working properly. If you have any devices that are configured for network MAC-based services, the following will be interrupted:
Device lists may show iOS devices twice
MAC filtering no longer works (for example: parental controls)
DHCP reservations
Whitelist/blacklists & Access Control lists
"Can I turn off the feature?"
While the "private WiFi address" is on by default, it possible to turn it off in the settings. For more info on the "private WiFi address" setting and how to turn it off properly, please refer to this Apple Support Article.
"Can I still upgrade to iOS 14?"
Check with your AV or IT department before making any updates to devices. The best thing you can do to prevent interruptions is to not download iOS 14 on operational dependent devices. You may just need to be patient for third-party device developers to update firmware compatible with iOS 14 if the feature is important to you.
If your system is under service warranty with Arrow AV Group or you are interested in AV troubleshooting services, please contact us today.
Email: info@arrowavgroup.com | Phone: 800-731-4880