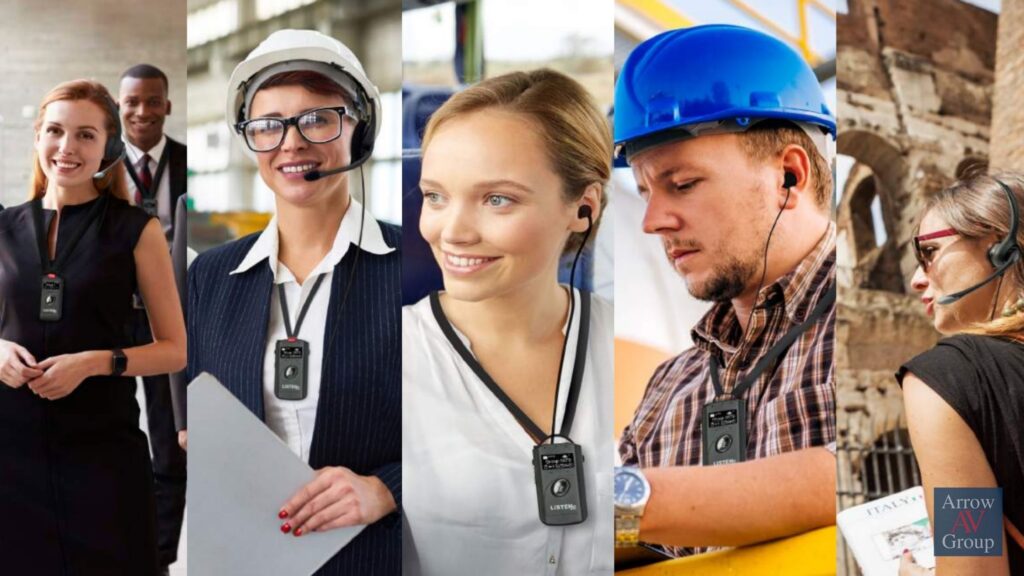 If you've tried to talk to a group in person in the past year, you know how frustrating it is to try to understand people with masks on six feet away. When you add in a noisy environment it seems futile to even try. Often times your business depends on those conversations to move a project forward efficiently.
Enter ListenTALK. This wireless, group communication system utilizes dedicated, lightweight devices for each person in the group. The host's voice is wirelessly transmitted to listeners' headphones, keeping people distanced without missing a single word.
Can't imagine it? Watch this video to hear how ListenTALK completely changes this stakeholder tour group during a noisy theatre renovation.
Follow the links below for more info on different use cases for the ListenTALK system.
Looking for local, expert help with communication technology? We're dealers for Listen Technologies! If you'd like a demo or want to discuss more ways to stay safe through technology, send us a message.