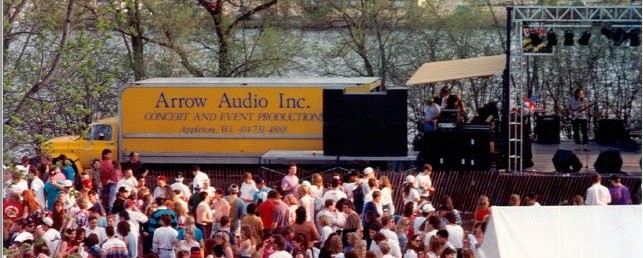 Originally called Arrow Audio Reinforcements, the company was founded in the late 1970s. Initially the company functioned as a sound and lighting production company to provide services to local events, concerts, and clubs. During the following decade the company grew and began handling the production for larger events including multi day concerts such as the Rhinelander Hodag Country Music Festival. During this same time period, the company began responding to requests for assistance and installation of fixed audio systems for churches, schools, and businesses. Originally a partnership between Jeff Fogle and Randy Stenson, Arrow Audio Inc. was incorporated in July 1986.
In 1998, the company decided to sell the production side of the business and focus strictly on the installation market. In 2002, the current owners, Curt and Vicki Maas, acquired the controlling interest in the company from Jeff and Randy. Vicki began managing the day to day financial operations of the company while Curt provided technical assistance as needed.
The company continued to grow and expanded from solely providing audio services to adding video systems as well. During this period our staff doubled as did the gross sales of the company. We added capabilities for providing AV and acoustical consulting for clients, architects, and general contractors and invested in training and equipment to be able to provide acoustical measurement and testing for our clients to complement our other capabilities.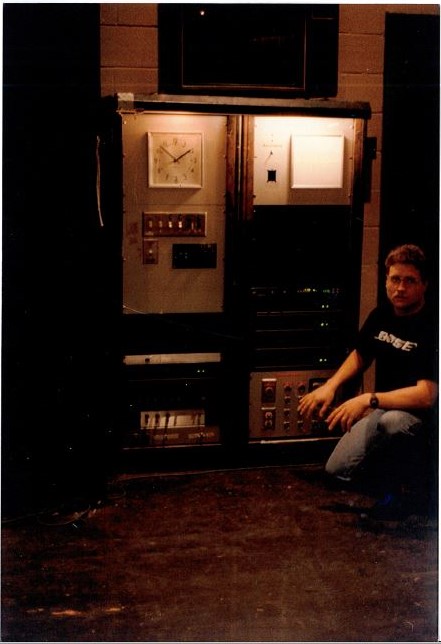 In 2008, Curt left his former employer and became involved in the business on a fulltime basis. During the last decade the company sales and staff have tripled. We have completed projects in over half a dozen states. Our projects range in size and scope from small huddle spaces for a corporate client to worship spaces for mega churches, stadiums, and performance venues. Our capabilities include design, installation, and service for audio, video, and theatrical lighting systems.
We implemented a quality process in 2014 to ensure that the systems we provide are tested and verified working after assembly in our in-house staging area and again after final installation at the customer site. The process is designed to be compliant with AV9000 (AQAV) and Apex (AVIXA) industry standards.
Our approach is to provide the right equipment for the customer's required needs, integrated so that the resulting system is reliable, intuitive, and easy to use. Our success is predicated on providing a better experience for our customers and reliable systems that maximize their return on their investment. This is where our tagline "Technology Simplified" originated and it permeates all our designs and installations.