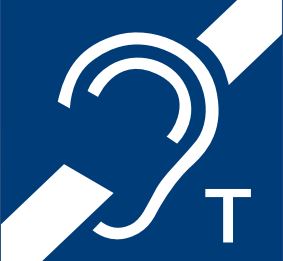 Arrow AV Group is on the leading edge of the Assisted Listening Systems (ALS) revolution. Since being adopted in 2010, the Americans with Disabilities Act (ADA) requires an ALS in all public spaces of assembly based on seating capacity. We offer design and installation of these systems and can determine the best solution for your space whether it is new or existing.
Under the ADA, an assembly area is defined as,
"a building or facility, or a portion thereof that is used for the purpose of entertainment, education, civic gatherings, or similar purposes. Specific assembly areas that require assistive listening systems include, but are not limited to: classrooms, public meeting rooms, legislative chambers, motion picture houses, auditoriums, theaters, playhouses, dinner theaters, concert halls, centers for the performing arts, amphitheaters, arenas, stadiums, grandstands, or conventions centers."
2010 ADA Standards for Accessible Design Section 106.5
A receiver is hearing aid compatible when it works with a telecoil installed in a hearing aid or cochlear implant. Improvements in technology have increased options for hearing aid compatible receivers, including neck loop in lanyard technology, allowing the sound to be transmitted from the lanyard directly to the telecoil or cochlear implant.
Arrow has installed systems in rooms of all sizes and can help you choose which technology is best suited for your space.
Installation of an ALS may provide tax benefits for your organization.